~Inspiring and Empowering Students~
Westside Elementary
8025 Old Hwy 52
Westmoreland, TN 37186
If you ever have any concerns or questions, please contact Principal, Angela Marshall at

amarshall@maconcountyschools.org

, and she will address your concern quickly. You may also call Westside at 615-666-3128.
Important Dates:
August 7th- 1st Full Day
August 15th- Kindergarten Open House 3 p.m.- 6 p.m.
Registration Can be done ONLINE this year.
Online process requirements:
-MUST have completed the 2016-17 school year in a Macon Co. school.
-All kindergarten students must register on paper...online becomes available in 1st grade.
-Any student new to the Macon County School System must register on site at the appropriate school on Aug. 2nd from 8-10am
-The online process is not part of the app...you will need to go online either on a smartphone, tablet or pc device.
-Any student registered online is not required to attend Aug. 2nd and WILL NOT be counted absent.
-Skyward is currently locked. It will remain locked until the online process opens. Any parent who does not know their password will need to contact me at flynnd@maconcountyschools.org ON OR AFTER JULY 19th.
This being the 1st year for this option means that it has the potential to be stressful. Prior to the process opening, I will send out and post detailed instructions for you. It is very simple and takes less than 10 minutes to complete. This is not required....any parent may still register onsite Aug. 2nd 8-10am....this online process is just another option for parents that can't make it Aug. 2nd due to work or other scheduling conflicts....this process replaces filling out the same registration form you have to fill out every year.
-Every child will need to have a parent complete a new white Emergency Card....for parents that register online, this card will be sent home with your child....with this process being new, we did not want to risk a mixup in any child's emergency health information.
I hope you that choose to use this process find it simple and quick as it has been designed to be.
Click Here for Testing Information for Grades 2-5

"Parent Guide to Being TNReady" A 2017 guide to the TCAP tests in grades 2-5
Westside has a Westside Elementary Tiger Cubs page. Please check it out because we are posting on consistently.
Get our school's official mobile app! Stay in the know everyday, the SchoolWay. It's FREE! Download SchoolWay from the app store today... click below to find out more.
Westside Elementary School Purpose and Direction
Below are the core values of the school and system. We work each day to provide the best possible education to each child. "Inspiring and Empowering Students" all year long!
Vision
It is the vision of Westside Elementary to provide all children with a safe and inviting environment to ensure their success. We want to instill in each student high expectations, morals, and respect enabling them to graduate with the knowledge and skills to become productive and responsible citizens.
Mission

Westside Elementary inspires and empowers students to meet high academic standards, lead ethical lives, and demonstrate responsible citizenship.

Beliefs

Education, which is an on-going process that begins at birth and continues throughout the adult years, is the responsibility of educators, parents, businesses, and community populations. All students have the right to educational opportunities that will provide them with the skills, knowledge, and resources which enable them to become healthy, successful, productive citizens. Student achievement is directly related, but not limited to, a high degree of parental and community involvement through meaningful communication in planning and implementing educational programs and opportunities. Our system and school maintains a high focus on improving the achievement of all students.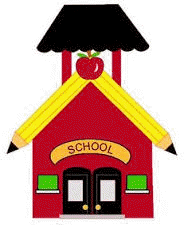 To visit other schools in Macon County as well as the school system web site, click the schoolhouse!
SUGGESTIONS? WE WOULD LIKE TO HEAR FROM YOU-ESPECIALLY PARENTS OF WESTSIDE STUDENTS! WHAT CAN WE ADD TO OUR WEBSITE TO HELP YOU? LET US KNOW AND WE WILL TRY OUR BEST TO MAKE IT HAPPEN!!!! Please email Brittani Sircy
Westside Elementary School Webmaster is:
Brittani Sircy