EDIT MAIN
Coordinated School Health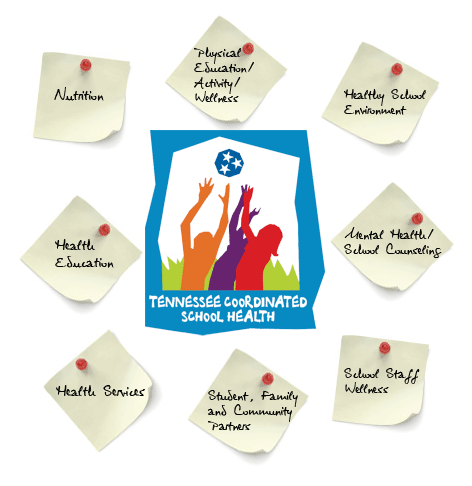 Healthy Kids Make Better Students.
Better Students Make Healthy Communities.
Casey Brawner -- Director, Nursing/Health Services
Brenda McDonald, Coordinated School Health Assistant
Macon County Schools has recently updated the information on bedbugs.
Click HERE to view the latest updates.
For more information about Coordinated School Health and for a description of the eight components of a coordinated school health program, click here to take you to the Official Web site of the State of Tennessee.
Goals of Coordinated School Health Program
Improved School Performance
Consolidation of Resources
Productive and Capable Students
Community and Family Involvement
Empowerment and Enhanced Preparation for Teachers
Locally Determined Programs and Policies
Positive Effects of Coordinated School Health
Improved Attendance
Less Smoking Among Students and Staff
Lower Rates of Teen Pregnancy
Increased Participation in Physical Fitness Activities
Greater Interest in Weight Control, Cholesterol Levels, and Healthy Diets
Increased Use of School Health and Counseling Services
Decreased Disciplinary Problems
Prevention of Health-Risk Behaviors such as the Use of Alcohol and Other Drugs
Click the links below for more information on Macon County's Coordinated School Health Program