WELCOME TO THE PRINCIPAL'S OFFICE!
Angela Marshall, Principal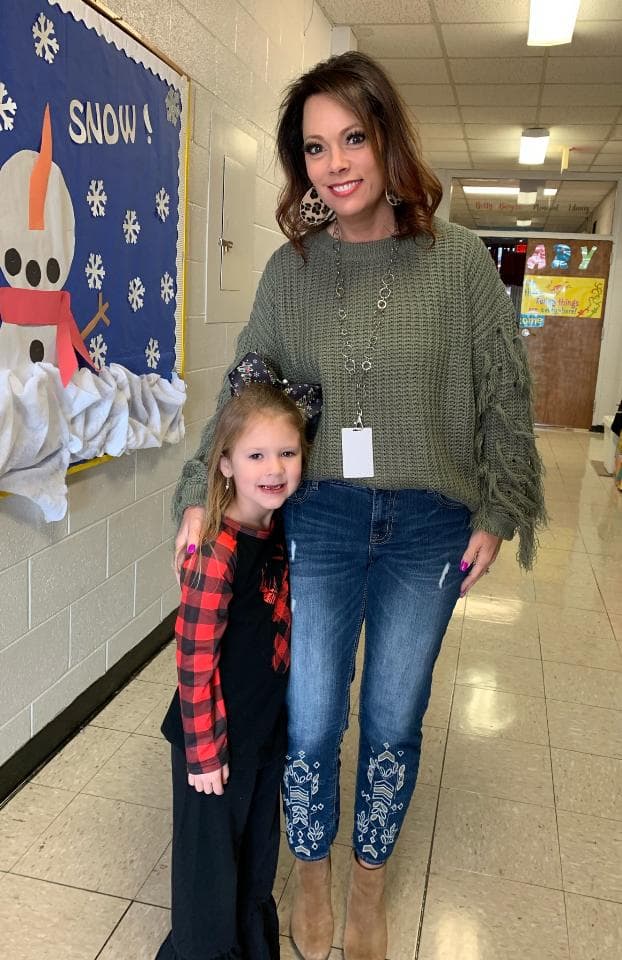 My name is Angela Marshall and I am the principal at Westside Elementary School in Macon County. I graduated from Macon County High School and in 1997; I received my Bachelor's Degree in Early Childhood Education from Western Kentucky University. In 2001, I received my Master's Degree in Instructional Leadership from Tennessee Technological University and later received my Ed.S. in Instructional Leadership from Tennessee Tech as well. I have taught Kindergarten for the majority of the twenty-one years I have been at Westside. I also have taught third grade for 3 years. I truly love my school, the students, faculty/staff and parents that I interact with daily. Westside is such a unique and special school with traditions that are grounded in community involvement and I am honored to be part of those traditions and drive for excellence.
My parents are Don and Louise Traylor from Lafayette. My dad has spent the last 35+ years working at Citizens Bank and my mom enjoys her days at home. I do have one brother, Greg Traylor, who is a lawyer in Lafayette. I love my family dearly and see my parents as much as possible, along with my brother. My parents have always pushed me and my brother to pursue our dreams with passion and I hope to instill passion and drive into my students at Westside by being a role model and encourager.
I am a big Tennessee Vols fan and love watching the Vols play football. I have a toy poodle named Dolly who brings me so much joy. She travels with me on vacation and thinks she is a human and not a dog… that could be my fault though. I truly love the deep friendships and connections I have with my coworkers at Westside. I devote a lot of time to my job away from school because my goal, along with my teachers, is to create a learning climate that is focused on excellence.